Boasting high user engagement, successful modern finance apps use push notifications to convey information and updates, encourage users to engage with an app, send reminders, serve as a step in the user journey, and much more.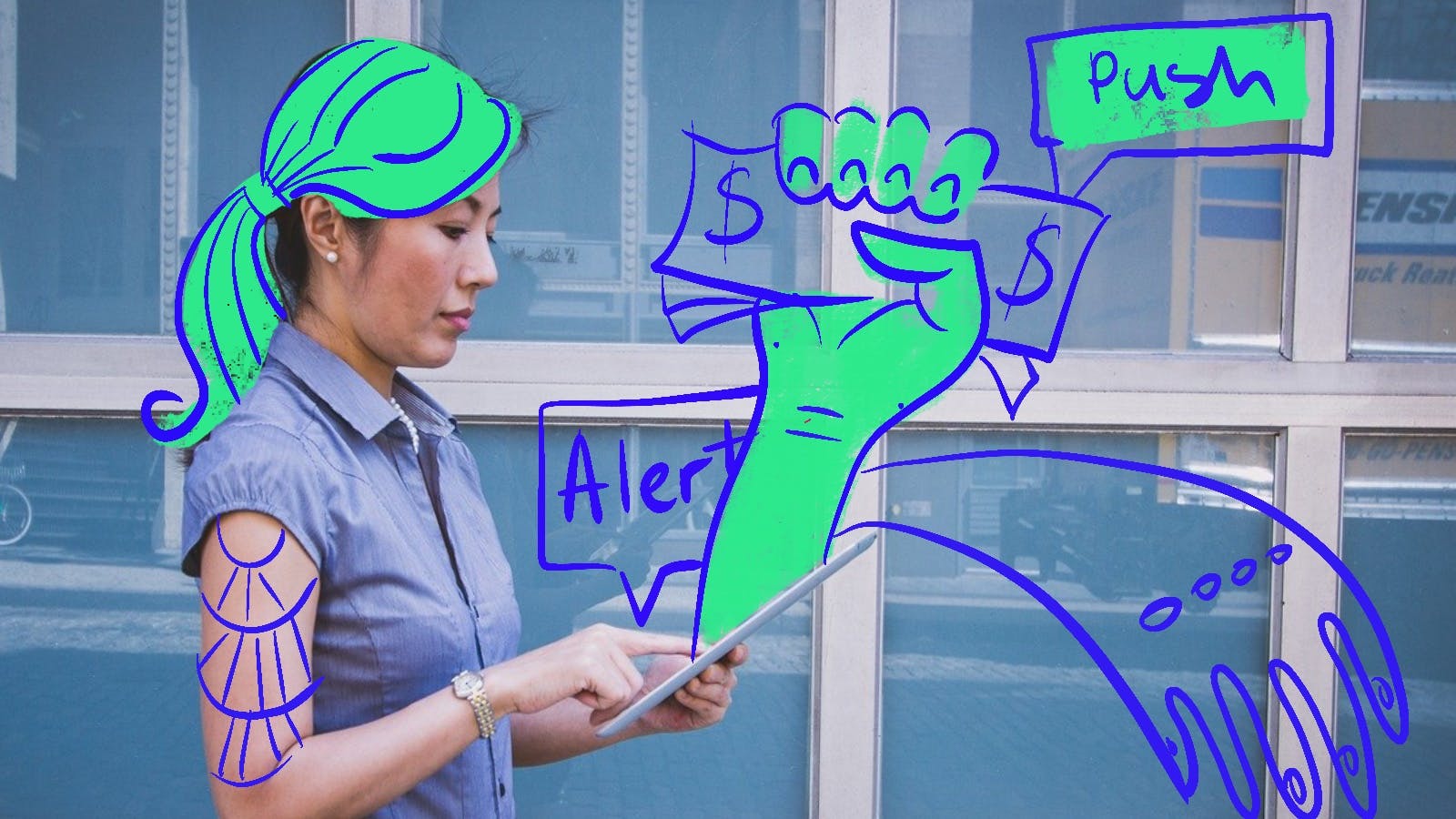 💡 Insight: Nearly one-third of all private wealth (an estimated $72 trillion) will belong to women in 2020, which has convinced marketers to step up efforts to acquire and inspire female users (Liftoff)
Engagement rates for finance apps in 2019 revealed that gendered stereotypes are fading and the gap between how males and females interact with finance apps is closing. Female engagement jumped 41% this year, demonstrating a stronger motivation for females to take control of finances than ever before – especially on mobile.
Albert promotes the feeling of having a financial advisor in the palm of your hand. The financial planning app took notice of the spike in female financial empowerment and plastered women across their website and digital ads.
Albert's focus on positive, celebratory push notifications help users get the most from the app and maintains user engagement. In on the ongoing battle to keep users engaged in a high competition marketplace, push notifications can play a key role but they can also be problematic if used thoughtlessly - too many un-meaningful pushes can cause users to uninstall an app entirely.
🚀 Get Inspired: For every $100 billion in assets a bank has, it can achieve as much as $300 million in revenue growth by personalizing its customer interactions (Boston Consulting Group)
Golden speaks to a significantly older audience, offering push notifications to help organize living costs for the aging parents of its users. The print focus is set squarely on the matriarch, as the app pledges to call you, listen, and help setup your roadmap to care for Mom. Literally, promoting their use of the OG push notification – the phone call – while leaning into a female financial focus.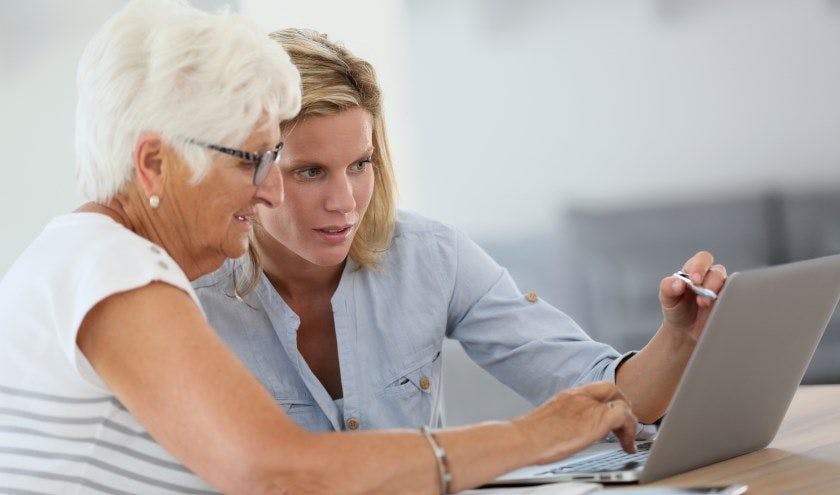 Neither Albert nor Golden are companies geared solely towards women. However, both apps take advantage of the trend to redirect financial focus to a female audience and push notification services that put women at the helm of financial management for themselves or their aging families.
Fun Fact: The average US smartphone user receives 46 app push notifications per day with nearly 25% of web push notification senders belonging to the ecommerce sector (Business of Apps)
So go get 'em girls!