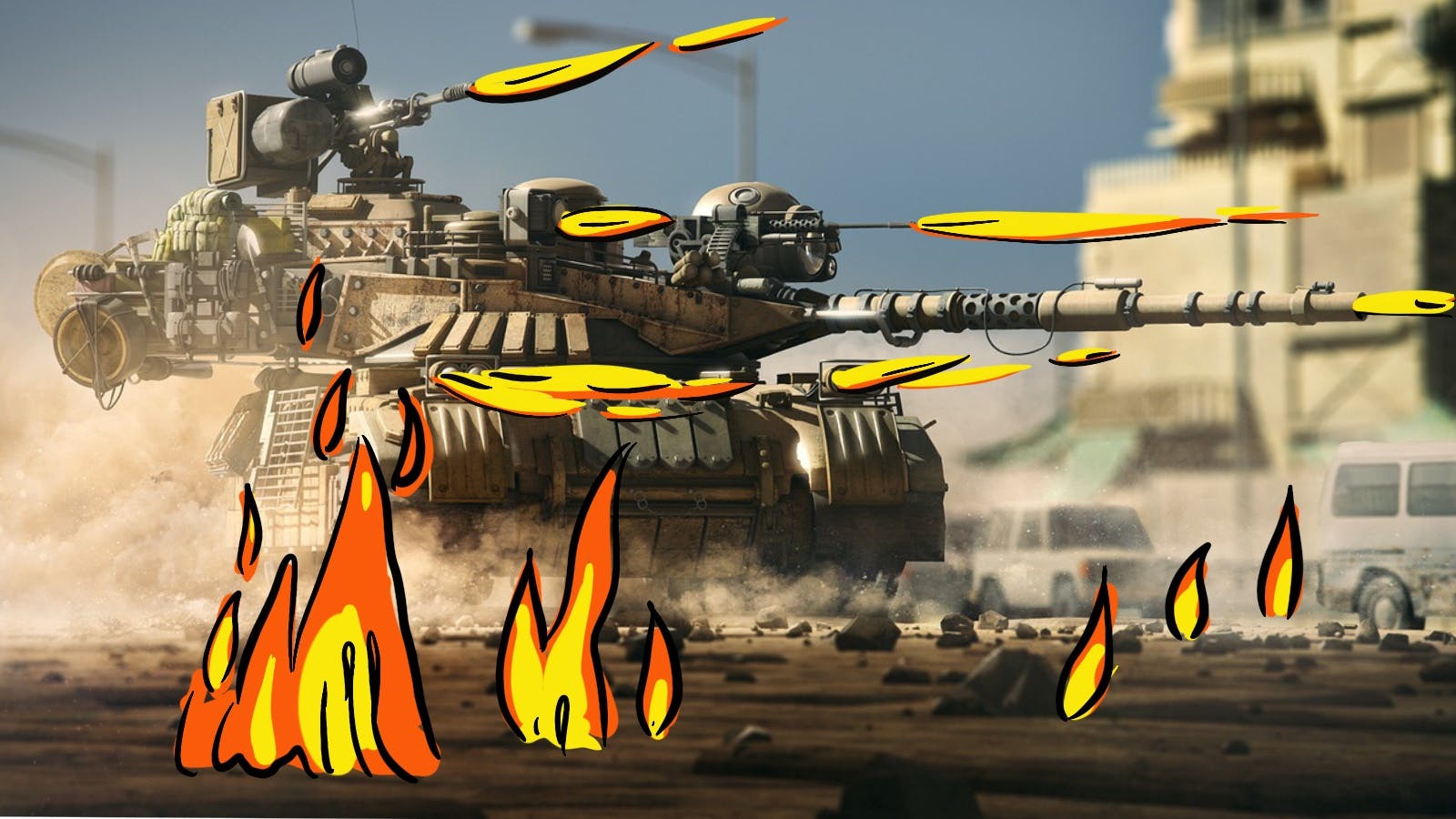 In the mobile gaming world, games are updated and improved on a regular basis, however it's not necessarily those that are shiny and new that attract players. Nostalgic themes appeal across gaming fields and everyone from fanatic gamers to casual players take notice. Improving, upgrading or throwing back to old favorites can make the popularity of a mobile game soar.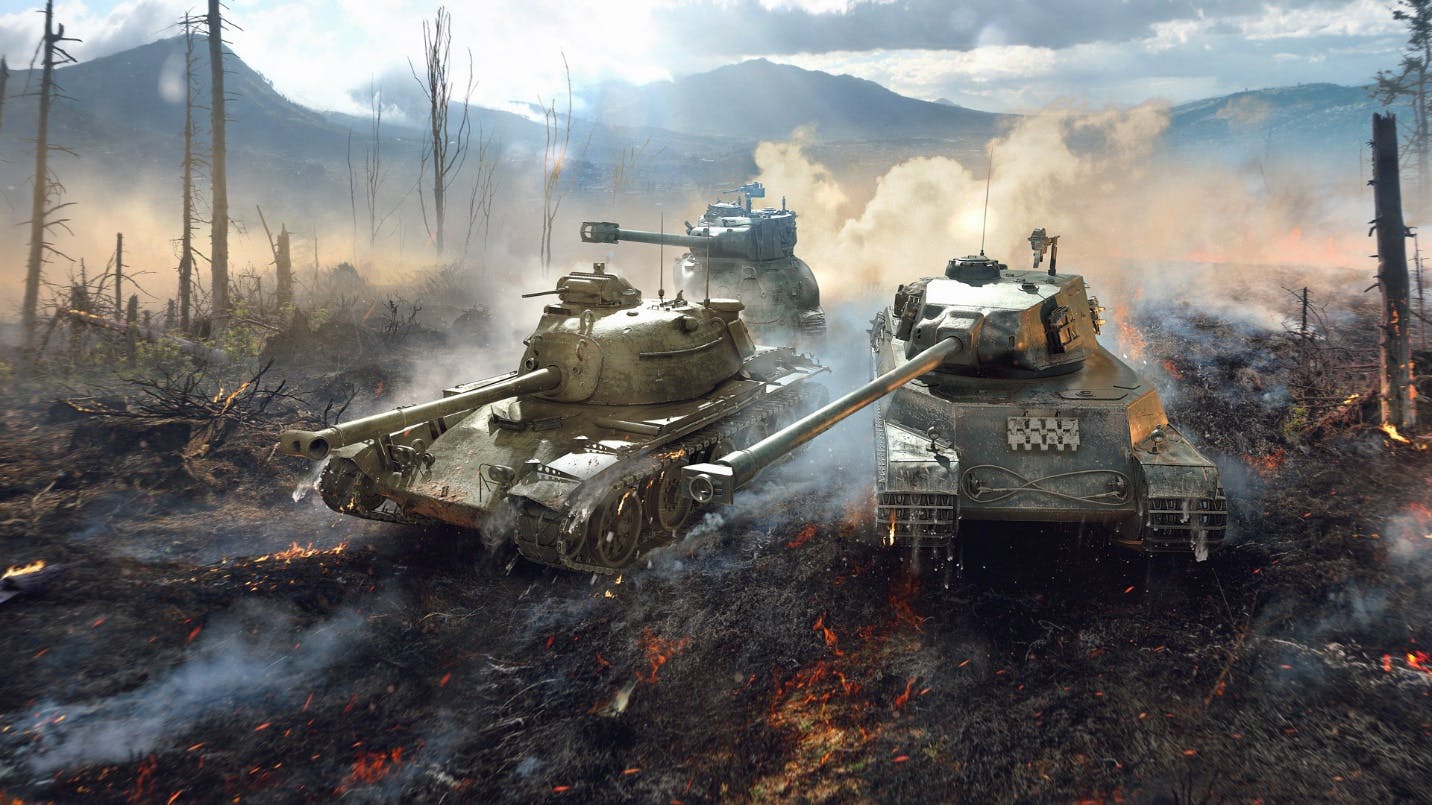 Based on a study that pinpointed post-apocalyptic settings as the most enthralling to new potential customers, World of Tanks Blitz hired the lead vehicle designer for Mad Max: Fury Road, to craft new tanks for the special Mad Games mode. Aiming to expand its playerbase, the fast-paced mobile tank shooter made modifications to attract new players in 2019.
WoT Blitz changed very little in game-play and focused instead on creating outrageous vehicles and bigger guns, while fighting nature and pursuing resources. The campaign was a great success. Game downloads increased by 40 percent within a month and the average time spent in-game increased by 27 percent helping grow in-game purchase revenue by percent.
💪 Get Motivated: Mobile consumers worldwide will have downloaded a record 120 billion apps from Apple's App Store and Google Play by the end of 2019, according to year-end reports on app trends (TechCrunch)
We Are Blossom teamed up with Snickers to design a distinctive and uncompromising mobile campaign featuring the nostalgic pixel art style of Ivan Dixon in 2018. The Snickers brand was built on strong TV advertising, but with TV viewership in decline, they created a social media campaign to raise awareness and market penetration. Keeping in-line with their international "You're not you when you're hungry" brand theme, they targeted the mobile generation.
Using the hold-screen-to-pause mechanism, Snickers created "The Hungry Games," three games that where impossible to win. A fleeting victory would be awarded to players that paused the video at the exact right moment. "Great job! Don't let go" appeared on screen, leaving the player wondering what to do next.
Once their finger was lifted, the video automatically continued and denounced the victory, stating "You lose," quickly followed by "Be a winner, grab a free Snickers" and directing the player to instructions on how to claim a free Snickers.
💡 Insight: There's something to be said for both the relative convenience of using your smartphone to play games and the fact that many mobile games are simple to learn and easy to play during one's downtime. (Game Analytics)
Globe Telecom and JWT joined forces to project the message that eSports athletes need to train physically in order to perform mentally. As a new entrant to the mobile and PC eSports arena, consumers in the Philippines were still largely unaware of the rigors of eSports training and specifically the cross-training that eSports athletes do to maintain peak performance.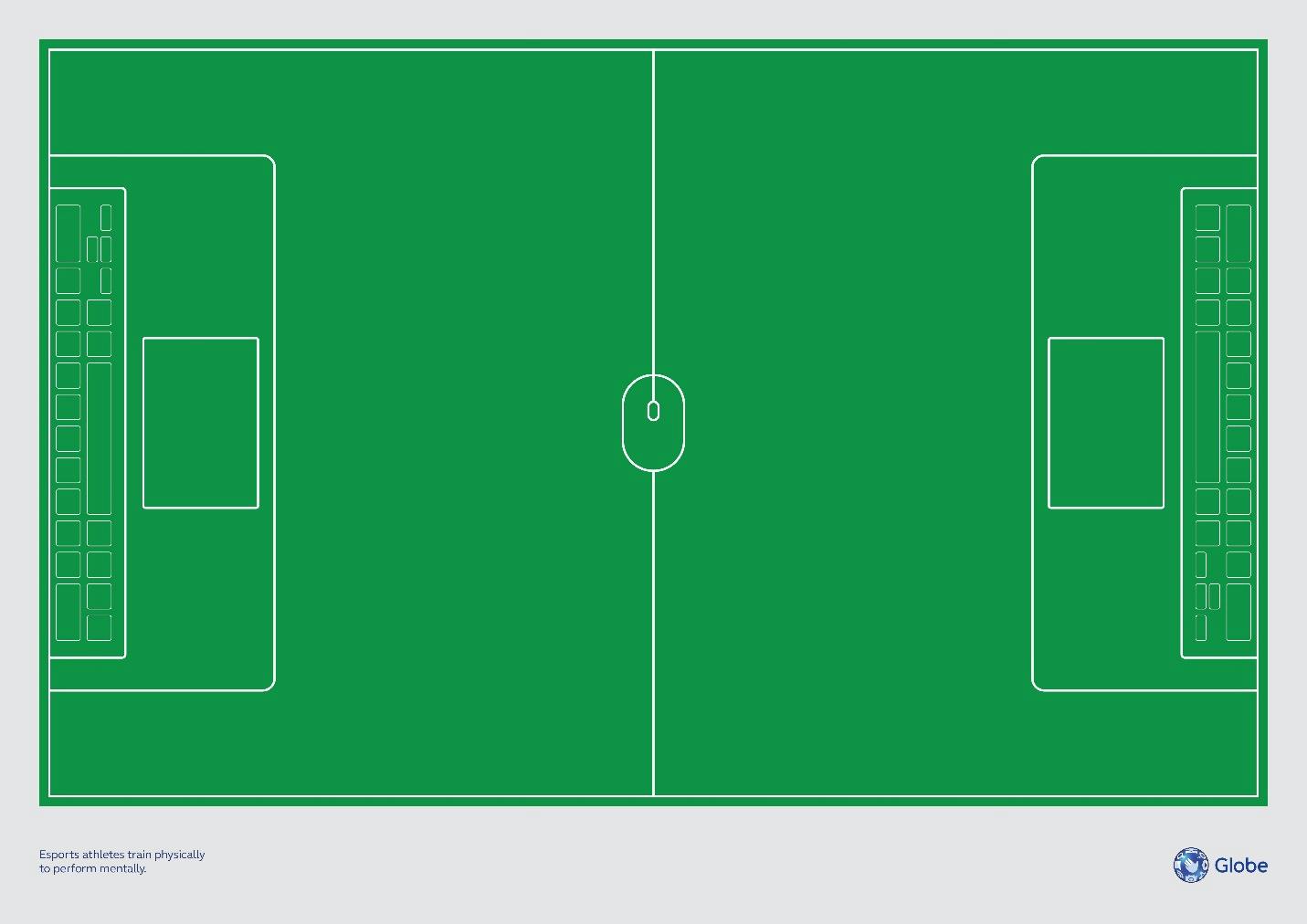 Through a series of print ads, they combined the simplistic modern design of recognizable playing fields with eSports imagery to promote the idea that eSports athletes incorporate physical conditioning in their training to stay mentally strong in competition. Only the strongest and survive, both on and off the digital arena.
The battle of the best can be measured in many ways, however bright, bold upgrades to nostalgic themes can introduce consumers their new favorite games.